Thank you for visiting my site. I am a project manager, audio designer, and game developer.
Producer: I have a clear, research backed philosophy to game development that guides teams to be more focused, productive, and promotes team longevity. To learn more about that check out my research section.
Audio: I have been working with audio for over 14 years and have samples of my voice over work and recent digital game work in the Audio section.
I have been blessed with a lot of creative friends that let me work with them. A list of games I've worked on and some video samples of them can be found in the Games section.
I am also the voice of Tommy Sheppard, aka Speed, on the YA Live podcast.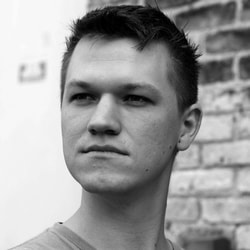 Co-Founder of
Double Veh Audio
, Project Lead and Co-Owner of
Risen Phoenix Studios
, Audio Designer, Voice Over Actor, Project Manager, Reviewer, Researcher, and Dancer (cause why not?).
---