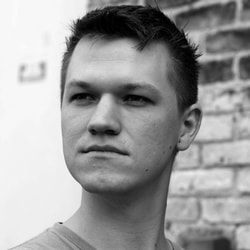 Thank you for visiting! I am a video game producer, sound designer, and voice actor. As a producer I have a clear, research backed philosophy to game development that guides teams to be more focused, productive, and promotes team longevity. To learn more about that check out my
research
section. ​I have been working with audio for over 14 years. I have designed and run live shows, provided foley for film, and voice acted on games and podcasts. There are samples of my voice over work and recent digital game work in the
Audio
section.
I have been blessed with a lot of creative friends that let me work with them. A list of games I've worked on and some video samples of them can be found in the Games section.
You can also hear me on the Dracula Radio play, Cryptic Canticles, and as the voice of Tommy Sheppard, aka Speed, on the YA Live podcast.
---
Associate Producer for
iThrive Games
, Project Lead and Co-Owner of
Risen Phoenix Studios
, Audio Designer, Voice Over Actor, Project Manager, Reviewer, Researcher, and Dancer ('cause why not?).
---